Discuss your challenges with our experts
We are experts in Forex, Banking and any FEMA compliance
Our Services
Treasury
Case study –
A growing IT company with Head Office in US and branch in India was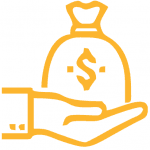 unsure about hedging USDINR. The CFO was not liking the volatility in the cash flows because of fluctuating FX rates.
Edugains studied certainty monthly inwards and the internal budgeted rate. Suggested a conservative hedging strategy and also handled end to end process of setting up hedging limits with banks. We booked hedges and monitored each contract. As a result, client was getting a rate of 69 for last few months as against going rate at that time of 66.
Borrowings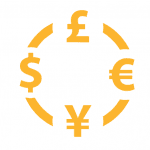 Case study –
A company with exports around 60cr in EUR and sales of 140 cr was finding it difficult to get PCFC borrowings as their per invoice size was small. They were using INR borrowings. The owners of the company had view that if INR weakens, they would doze out to the weakness. Current Interest rate was around 11%.
Edugains studied their problem and suggested borrowing in FCNR and WCDL, Which would allow lower Dollar interest rate, saving them interest of 5-6%. We split the total exports in E​UR​ and USD. Further, helped them to renegotiate the interest by pricing in bank's margin using proprietary tools and choice of MCLR, saved​ up to 3%.
Audit
Case study –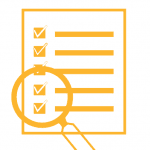 A Pharmaceutical company was concerned over their high annual bank charges. They feared that with the increase in volume their finance cost would rise, hence they approached us for a solution.
Edugains conducted a bank audit of charges using proprietary tools to identify charges that could be standardize instead of a variable form. We mapped their charges with other corporates having similar volume and business to price them at competitive rates. Negotiated with bank using scientific methods and helped them to bring down charges by almost 50%.
ECB
Case study –
A MNC company in fragrances was looking to expand in India. They were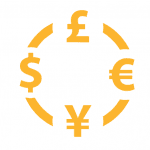 unsure on the ways of how to finance their expansion and also ensure 100% compliance with RBI.
Edugains studies their business and also analyzed various alternatives which were in sync with their business. We finalized with a mix of ECB and local debt. We got the bank's approval for local debt and coordinated for ECB compliance.
FEMA
Case study –
Shipping agent wanted to pay in USD to save FX costs which were 3-5%. The business margin were very thin and RBI guideline were unclear.
Edugains ​represented to RBI​ and​ got clearance to pay in USD​. We worked on a ​structured payment plan​ and helped the ​client ​to save 3.5% on every payment​.
Economic research
Case study –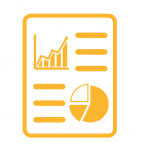 An IT company based in India was exporting its service to South Africa, They wanted to understand if long term hedging was suitable for their business or not
Edugains prepared a premium research report to help them understand that long term hedging was not fruitful because their currency, ZAR, was experiencing more then 10% avg. volatility and also there was political uncertainty which would have hampered their hedging performance. Hence, the company decided against hedging for long term. ​
The key research studies we did were to find –
1. Interest parity between two different currency
2. Political uncertainty due to unstable government
3. Currency experiencing more than 10% average volatility
India's FX Advisory & Banking Service
Cube Edugains is an outsourcing and advisory firm servicing corporates with solutions on optimizing borrowing cost, raising fresh loans, currency risk management, hedge solutions and any FEMA compliance related services. The promoters and key personnel of the company comprise of ex bankers and graduates from IIM- A from various banks in field of treasury, compliance and corporate banking.​
Why Edugains ?
Savings linked fees
Our fees is a small part of savings that we deliver. Therefore there is no cost for you to take our services. On case to case, depending on scope of work, there could be a nominal fixed fee as well.

Partner in implementation

We not just advise but also implement the same and be your partner in it. It helps client see the actual results.

No change of bank
We know change of bank is not easy. We have built unique expertise of delivering results with existing bank. Only in rare case, do we suggest change of bank.
Are trending themes like, Ban of LOU, Rise in US and India interest rate, weakening INR becoming a concern to your business, we can provide solutions to it.
7

25,000

No. of
Export-import transactions

$1.5 Bn
830 cr

Our Latest Research Reports & Blogs
Our Latest Research Reports
Subscribe to our market updates